C0-Parenting Coaching
Co-parenting after the end of your marriage can be really difficult but when conflicts arise, it's the children who suffer. Regardless of why your marriage ended and how you're feeling now, if you have children, your ex will always be in your life. If you're dealing with a high-conflict co-parent or your emotions are making it hard to interact, or there are issues you just can't navigate on your own, then co-parenting coaching could be just the answer you've been looking for.
As a Certified Co-Parenting Specialist, I have developed a successful program that helps families create a realistic and compassionate plan that will alleviate the conflict and tension you may be feeling right now. You will be able to feel confident and secure that you are doing the best you can for your children, and you'll have the tools you need to be able to model good communication skills and conflict resolution techniques that will lead to a successful and peaceful co-parenting experience.
I am available to meet with you in person, on the phone, or via Zoom, FaceTime, or Skype.
To schedule your complimentary 'Reclaim Your Life' call, book here >>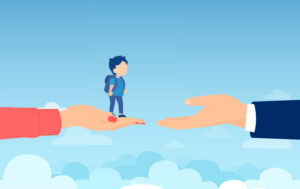 "You coached me through literally the worst time of my life and now I'm blessed to call you my friend. It's because of you that I was able to embrace my journey instead of just barely survive it. I'm not perfect and I never will be…but I'm amazed by the amount of good that is coming to me as a result of our work together."
Mary D.
Arizona