Divorce affects people on every level. Quite frankly, it has the potential to be a complete disaster from a financial perspective since it's easy to make some costly financial mistakes.
Keep in mind that in addition to being emotionally exhausting, when you're going through a divorce, you're also trying to navigate the legal system. You're doing this while making some of the biggest financial decisions you will ever have to make. It should come as no surprise that under such a large amount of stress, there are numerous financial mistakes commonly made.
Financial Mistake #1: Missing the forest for the trees
There are a lot of details to consider when splitting your finances and your household. It's easy to get overwhelmed. As a result, many couples get caught up in small things like who gets the lawnmower and lose sight of what matters. 
When you argue over every little thing, it increases the stress of the situation while also increasing your legal bills. I encourage clients to focus on the big picture by doing some writing before negotiations begin. The writing exercise can help keep things in perspective and can be a great reference if you find yourself getting too "in the weeds."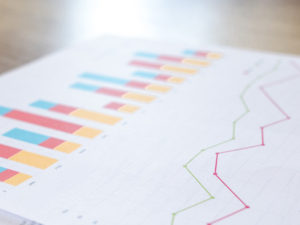 Financial Mistake #2: Focusing on short-term needs and disregarding long-term financial implications
It's easy to focus on the short-term when your short-term needs are pressing. However, making financial decisions that make things easier for you now or in the next year can potentially have negative longer-term consequences. An excellent example of this is not paying for a home appraisal when the equity in your home is a large portion of your marital estate. You may have to spend a little more today to have the information you need. However, by doing so, you'll position yourself for financial security for years to come.
A very common financial mistake that fall in this category has to do with the primary residence. Women often make the mistake of keeping the family home when they really cannot afford to do so. They often give up retirement assets to offset the value of the equity in the home. While the house might come with a lot of memories, if it doesn't set you up for long-term financial success, it isn't the right housing choice after a divorce.
Financial Mistake #3: Continuing to live above your means
Many people live beyond their means when they're married, which makes managing finances that much more complicated on your own. The sooner you recognize the difference between wants and needs, the more likely you will be to succeed going forward.
Take the time to prepare a reasonable budget. Creating a budget makes you take a realistic look at your income and expenses. There's no need to overcomplicate it. You can adjust both over time. However, it's essential to know where things currently stand so you can make decisions accordingly and avoid financial mistakes.
Financial Mistake #4: Seeking revenge through settlement negotiations
It's common for there for divorcing couples to be handling a lot of hurt and anger. However, using your divorce negotiations to seek revenge usually means high legal fees, which can cut into whatever settlement amount you are hoping to receive. Focus on the long-term outcomes and don't use negotiations as an outlet for your anger.
Financial Mistake #5: Seeking financial advice from your attorney
Attorneys mean well and likely have a lot of experience with divorce proceedings and settlements. However, they are not financial professionals. If there's one thing that's apparent when looking at financial matters, it's that everyone's financial situation is unique.
Professionals who are educated to specifically deal with the financial issues of divorce are called Certified Divorce Financial Analysts (CDFA). Meet with a CDFA. She will help you make sure you avoid all of these common financial mistakes. That way, you can step into your future, knowing what to expect financially.
Financial Mistake #6: Not protecting your spousal and/or child support with insurance
If you will rely on spousal and/or child support to maintain your standard of living, it's essential to protect it. Include detailed language in your divorce settlement regarding life insurance. There may be an existing policy you can take ownership of or you may need to get a policy on your ex.
Financial Mistake #7: Not tying up loose ends you finalize your divorce
It's easy to breathe a sigh of relief once the divorce is final. However, you're not done yet. Take the necessary steps to get those assets transferred into your name. File any Qualified Domestic Relations Orders (QDRO's) that need to be filed. Also, remember to update (or create) your estate planning documents as soon as possible.
Remember to inform your employer and make any necessary updates to your benefits. It might be tempting to put these tasks off, but the sooner you complete them, the sooner you'll be able to breathe that sigh of relief and move on to your new future.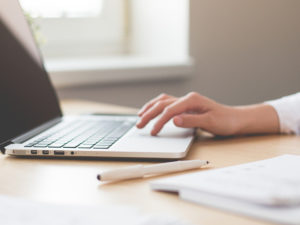 Avoiding Financial Mistakes in a Divorce
When you walk down the aisle to marry the one you love, divorce is the furthest thing from your mind. However, the reality is that nearly half of all marriages end in divorce. Know that you are not alone, and with sound guidance, you can avoid these common financial mistakes during this emotionally charged time.
About the Author
Best-selling author, Leah Hadley, AFC, CDFA, is the Founder of Great Lakes Divorce Financial Solutions and Great Lakes Investment Management. She is also the author of the popular blog, Moms Managing Money. Leah shares, "I've been where you are today. I divorced after ten years of marriage, and at the time, I had three young children (ages 3, 6, and 7). Now remarried and dealing with the everyday challenges of co-parenting, I am passionate about making the divorce process as painless as possible for the whole family." You can connect with Leah on social media at:
https://www.facebook.com/greatlakesdfs
https://www.twitter.com/greatlakesdfs
https://www.pinterest.com/leahahadley