Get your FREE Guide Now!
The Smart Guide to Navigating Divorce
It's a step-by-step guide for you to navigate through the divorce process with less stress and more confidence.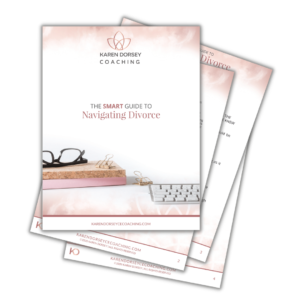 From a Life Shattering Event to a Happy Next Chapter of Your Life
Going through a divorce is a life changing event. All too often, women are bombarded with "advice" from family and friends. It can feel overwhelming, confusing, and scary.
Support from a non-biased person that has been there and understands the ropes can help you create an individualized, solution-focused action plan for reclaiming your life and happiness.
Imagine having all the vital resources you need to successfully navigate the divorce process in a way that helps you reduce stress, anxiety and uncertainty about the future. The right support can help you save money by getting organized so that you can confidently speak with your attorney and go to mediation with a sense of hope for your future.
What would it be like to have a path to clarity and let go of the fears and obstacles that may be standing in your way to happiness? Allow me to serve you by providing the necessary support and encouragement to help you learn how to manage the challenges and decisions you will need to make.
When we work together, you will be empowered to move forward to the next chapter of your life.
How Can Divorce Coaching Help You?
Most people feel confused, overwhelmed, and simply lost when it comes to divorce. Family and friends often times give advice, but as a Certified Divorce Coach, I can help you understand the landscape of divorce and help you be your best self during this process.
Here are some ways that divorce coaching can help:
Help you get organized for the process including providing a network of helpful resources.
Provide guidance and information on how to avoid The 6 Biggest Mistakes that many people make during this uncertain time.
Support you in dealing with the emotions of stress, fear, anxiety and self- – doubt that can interfere with your ability to make the best decisions for your future.
Help you prepare for conversations with your attorney so that you will be able to save money and have confidence that you are asking the right questions in order to make the most informed decisions for you and your family.
Help you to prepare for what to expect in mediation and give you the skills needed to increase the chances for reaching a settlement agreement.
Explore what the future may hold for you by helping you set goals and walk down the path with dignity and confidence toward a positive and wonderful next chapter of your life.
Put yourself back in the driver's seat.  Schedule your complimentary 'Reclaim Your Life' call with Karen now.
On Your 'Reclaim Your Life' Call You Will…
Gain clarity about the hidden inner-workings of your divorce and map out your 'big picture' action plan
Uncover the hidden challenges that may be sabotaging your divorce so that you can be prepared for the best outcome.
Discover your next steps to get confidence and personal power to reclaim your sense of well-being and happiness
It's only 45 minutes of your time and it has the potential to put you on the fast track to navigating you divorce with dignity.
"Karen is a bright light in the dark world of divorce.
Her care and dedication to helping me throughout this past year is something I will never forget because it was something no one else knew how to help me with.
She offers a rare service that includes her own experience, education and most of all her big sincere servant's heart that is invaluable in the professional arena.
Anyone who is going through a divorce should not do it alone and would benefit greatly emotionally and financially with Karen's guiding hand.
I am so grateful for not having to do the dreadful task of divorce alone.
Thank you from the bottom of my heart."
Laurie B.
Florida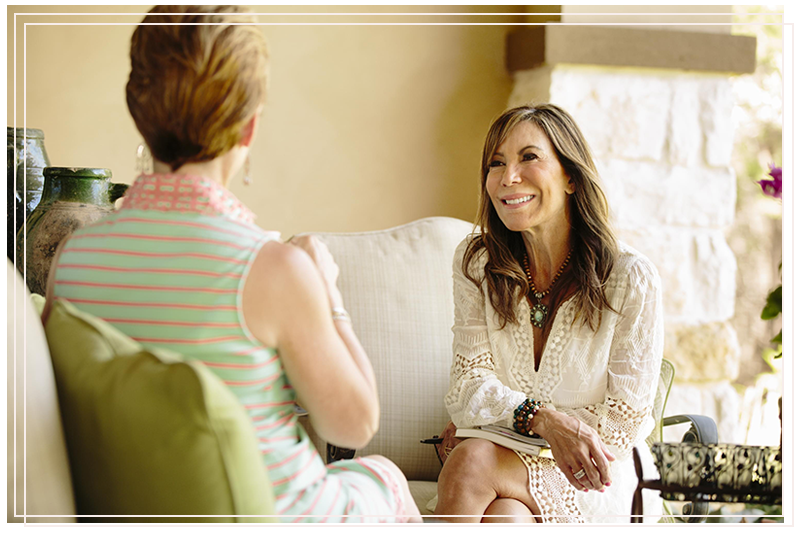 Schedule Your 'Reclaim Your Life' Call Now
It's only 45 minutes of your time and it has the potential to put you on the fast track to navigating your divorce with dignity.